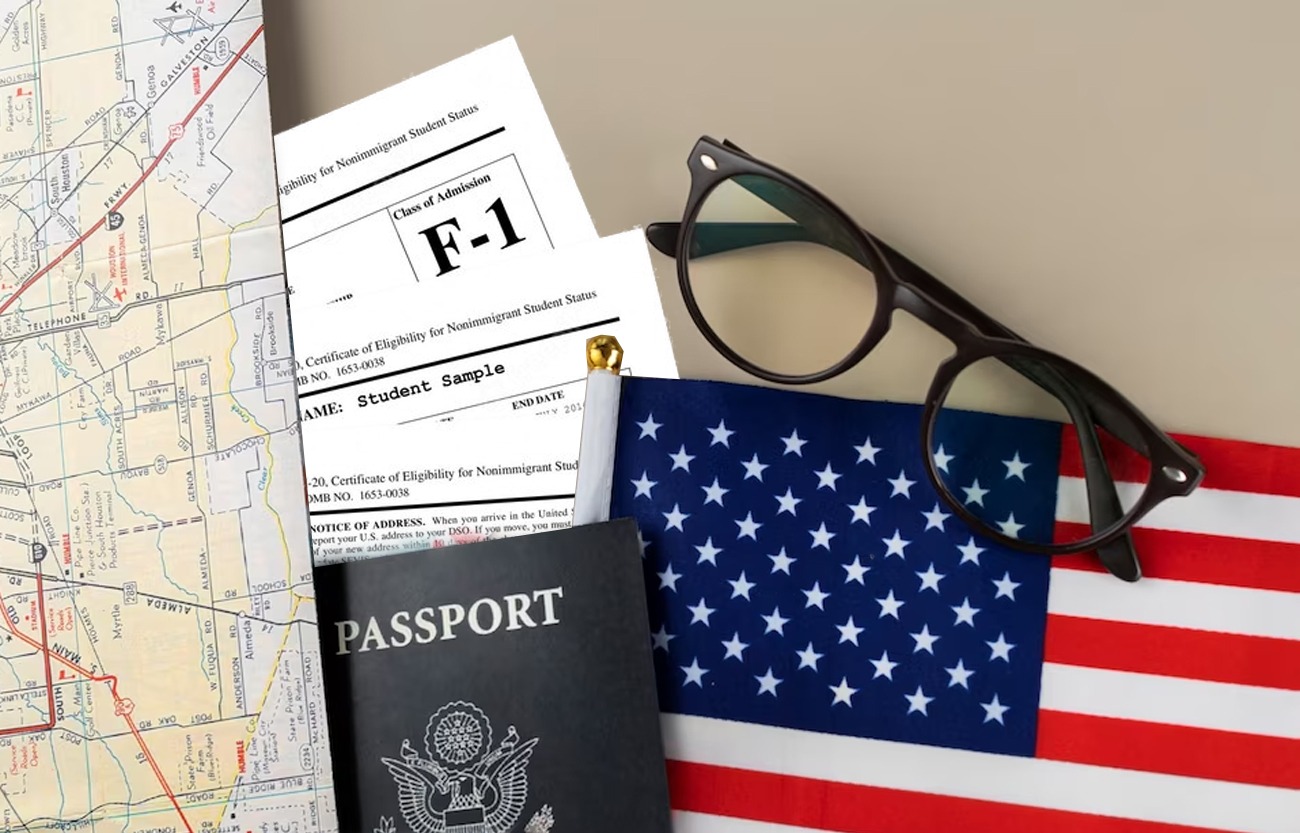 Posted on
February 27, 2023
The US will begin allowing student visa applications up to a year in advance, it has been announced.
In a bid to get ahead of visa processing times, the US government added a clause on the state department's website that could see prospective students issued an I-20 form, in order to obtain an F-1 or M visa, up to 365 days before their start date.
But students will not be permitted to enter the US until they are within 30 days of the beginning of their university program.
The Department of State announced the news with immediate effect. However, the stipulation has yet to be updated on the Department of Homeland Security's website.
Previously, students could only officially obtain an F-1 visa up to 120 days before their program start date, and could only claim an I-20 form up to six months before.
Speaking about the update to The PIE News, Virginia Commonwealth University's associate vice provost for global initiatives, Jill Blondin, said the development was exciting.
"It demonstrates a way to think outside of the box to manage the high demand for visas," she said.
Miriam Feldblum, executive director of the Presidents' Alliance on Higher Education and Immigration, was heartened by the move.
"The Presidents' Alliance has been working with U.S. government officials to improve the experience of international students with our immigration system at every stage, from visa application process to USCIS processing to ensure greater flexibilities for students needing special student relief as well as experiential learning opportunities and pathways to green cards. The consular change is a positive one and goes alongside other improvements," she told The PIE.
NAFSA also said it "appreciates the steps taken" by the state department, calling the update "yet another improvement and will benefit both students and universities".
Reacting to the update on LinkedIn, assistant VP of Webster University in Missouri, Samrat Ray Chaudhuri said the move is a "significant update for all US-bound international students, agents and DSOs/admissions officers at US-universities".
"Universities offering new programs can get a better understanding of their enrolment funnel much earlier than the start of classes," he wrote.
"This is going to be a key for planning and academic units can have ample time to find instructors and resources to accommodate growth in their numbers. Opening additional sections or closing down sections with low enrolment can be better planned," he added.
It comes as the Times of India reported some students from Hyderabad – those who are not eligible for the interview waiver program, which was extended to December 2023 last year – were going to Vietnam and other Asian nations to try and beat the current visa processing times in their home country.
One student said that if he hadn't gone for a visa interview in Vietnam in January, he likely would have "lost an academic year".
The news of the application time extension could be seen as an attempt to keep visa processing times to a minimum and clear up a backlog that, while better dealt with that other major study destinations across the world, still hampers the country.
With students in Hyderabad going to Vietnam alleging that wait times for interviews can be up to 70 days, the news may be welcome to the hundreds of thousands of Indian students attempting to obtain F-1s.
On the same day, USCIS also announced a clarification on the validity period of employment authorisation for F-1 students already in the country that are "experiencing severe economic hardship", also known as Special Student Relief.
"[In this case], we may grant off-campus SSR employment authorisation to an F01 nonimmigrant student for the duration of the Federal Register notice validity period," the update read – which is typically 18 months – six months more than the previous authorisation of a year.
"We are heartened by the announcements of SSR along with TPS for a growing number of countries that have been experiencing emergent circumstances. These updates will facilitate for students with these special circumstances the ability to adjust their course loads, and take on more work opportunities," Feldblum said.
The USCIS announcement also said that the extension would not be allowed to exceed past the end date of a student's program.
"Yesterday's notice is the first effort by USCIS to put forward such guidance. SSR employment authorisations should be issued for the full duration of the applicant's SSR eligibility, which in many cases is 18 months.
"We hope to see further steps taken by USCIS to meet the needs of students on SSR, such as adding SSR-specific content to the Form I-765 Employment Authorisation instructions," Rachel Banks, senior director, public policy & legislative strategy told The PIE.
Source : https://thepienews.com/news/new-rule-allows-f-1-visa-application-a-year-in-advance/