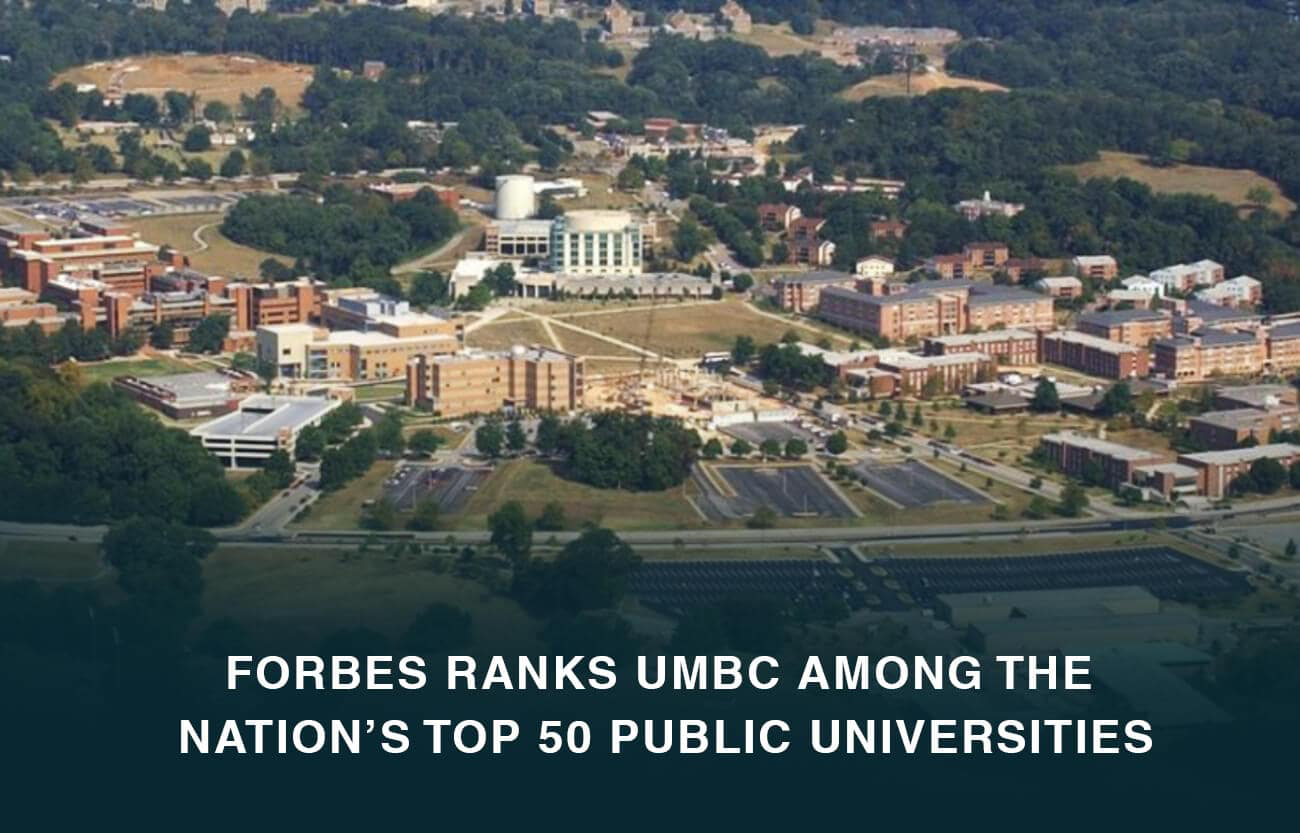 Posted on
October 11, 2021
Forbes lists UMBC among the nation's top 150 colleges⁠—and top 50 public universities⁠—in new rankings announced this month. UMBC is also among the top three public universities in Maryland on the list, alongside University of Maryland, College Park, and the U.S. Naval Academy.
Historically, Forbes has focused its America's Top Colleges ranking on how much money students make after college. This year the pandemic motivated the publication to broaden their approach. They expanded their metrics to also include accessibility and affordability. This better recognized the strengths of public universities that pair academic rigor and value.
National model
For the first time, a public university appeared as Forbes's number one university. The top-ranked school, UC Berkeley, is one of the many leading institutions nationwide that looks to UMBC as a model. In 2019 UC Berkeley implemented the SEED Scholars Honors Program, modeled on UMBC's gold-standard Meyerhoff Scholars Program, which focuses on increasing diversity in STEM.
The success of public universities like UMBC on this year's America's Top Colleges list also connects with a point that UMBC President Freeman Hrabowski often emphasizes, about college access and achievement. "We are saying to the country and to young people that you don't have to be rich to be the very best," he recently said. "Middle class institutions can produce some of the best thinkers in the world."
Source : www.news.umbc.edu